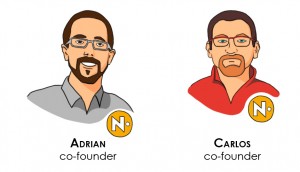 We are happy to present Nexudus Spaces, platinum sponsor of the Coworking Africa Conference 2015.
We interviewed Carlos Almansa and Adrian Palacios, Nexudus founders. Learn more about them here :
How do you see the coworking scene in Africa?
The coworking movement is growing all over the world and is healthy. In recent years, we have seen the model evolve and mature. The movement in Africa also seems to be gaining strength. There are additional infrastructure-related hurdles when opening a coworking space on the African continent (Wi-Fi, electricity supply, etc.) as well as those associated with accessing real estate, etc. Events such as Coworking Africa Conference are very positive for networking and sharing experiences with people from the world of coworking. Although there is still a long way to go and obstacles to overcome, we believe that the coworking movement in Africa will pick up speed in the coming years.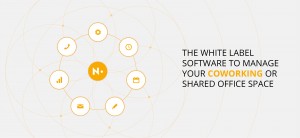 What is Nexudus Spaces about?
Nexudus Spaces is a white-label software that helps coworking spaces automate many of their daily tasks and processes, such as accounting, booking management, access control or lead and member management. It also has a range of features to help create synergies between members and lets them manage their accounts in the space and professional profiles online.
How did you start the tool?
Spaces is a platform created by Nexudus, a company with vast experience developing Software-as-a-Service (SaaS) solutions. Our first contact with the coworking movement was thanks to some friends who opened the first coworking space in southern Spain some years ago, workINcompany. We related to the coworking philosophy from the very beginning and started identifying spaces' day-to-day needs. With Nexudus Spaces, we wanted to respond to these needs and help the communication and cohesion of the communities forged in the spaces. We have worked with hundreds of spaces that use the platform over the years and their feedback and recommendations are always important for us to keep improving the software and make it grow. From our experience, we can safely say that each coworking space is different. We believe this diversity is what enriches the coworking ecosystem and represents a challenge for us to ensure that the platform responds to very different scenarios.
Where do you operate? Which kind of coworking spaces do you work with?
Since Nexudus started, we have worked globally and we currently work in more than 30 countries. Working internationally has meant that we have learnt how differently spaces implement, organise and manage their spaces. The spaces that we work with vary in size from very small to large networks of spaces and franchises. The communities that you can come across are also very diverse, from spaces whose coworkers have very different professional profiles to those that are specifically for makers, females, chefs, etc. Nexudus Spaces isn't just a management software, we also like to share our experience, which can be of great use to new spaces.
Tell us some advantages using Nexudus tool
Nexudus Spaces is a flexible tool with very complete features that can be extended via apps. Furthermore, it's the only white-label coworking software that lets spaces completely personalise their image and the messages they send to their coworkers. It includes a content manager, blog and website for the space and its members, all of which are modular and can be customised. Also, from the start we envisaged a tool that spaces could scale up or manage different sites from their Spaces account. And lastly, one of the aspects that Spaces users most value is the support that we offer.