2015 saw multiple events around the world, from South Africa, to Italy at the Coworking Europe Conference, bring together thousands of individuals all unified by one thing: Coworking. The movement has gone beyond its early stages, and has become a global phenomenon, opening the door to a community of international coworkers who are now shaping the future of work. Proof that the coworking movement is growing exponentially was the introduction of the Coworking Africa conference, which took place last July in Cape Town, South Africa.
Currently, there are more than 250 active coworking spaces on the African continent and South Africa is leading the movement with 42 spaces and 23 tech hubs. However there is still a need for a more established community. Coworkers and space operators still face a variety of obstacles, ranging from lack of infrastructure to staggeringly high real estate prices and various other sociopolitical barriers. Yet, coworking advocate, Paul Keursten, doesn't see these issues as a problem, but something to work with.
Coworking takes over South Africa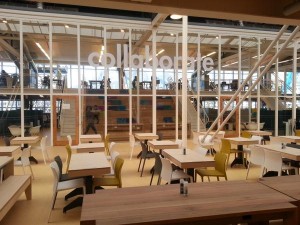 Paul Keursten launched Open workspace with colleague Mark Seftel in 2012. The network of collaborative spaces now has two locations in South Africa and aims to open 2 more, setting the standard for a growing community of self-employed and remote professionals in Africa. Each location has its own personality. The space in Johannesburg, Open Maboneng, is divided by various open spaces, including a 9-hole putting green. They are soon planning to open another space in the area, which will be a hybrid space in partnership with Wits University. This platform will focus on the "convergence of software, hardware and content on developing the tech startup culture in Johannesburg and on the African continent".
The Open concept has also made other collaborations, such Workshop17, which is based in Cape Town and part of the Waterfront shopping center. The local hub "provides a landing platform and stepping stone for international players in academia and business", but also brings additional value to the Waterfront ecosystem that includes avenues for retail, living, hospitality, entertainment, and dining. The area sees around 24 million visitors each year and creates the perfect opportunity for local talent to connect with the international community.
Open's next project will be to open a space in Mamelodi, Pretoria, in partnership with Essent and Kessels & Smit. The space will provide a hub for coworking, entrepreneurship as well as resources for teaching and learning. Mamelodi will also host YES!, an initiative focused on supporting startups and entrepreneurs with the ultimate goal of job creation.
Coworking is just the beginning…
The Open network is just the beginning. Paul Keursten sees real potential in the emergence of coworking spaces in South Africa and recognizes that there is a major shift happening in the way that people work all around the world.
Keursten and his team address the challenges of the African community by focusing on educating potential coworkers about the value of flexibility, networking, sharing physical place and knowledge. Yet, like all established coworking networks know, changing people's mindsets can take time and patience. In South Africa, the introduction of coworking plays a big role in facilitating relationships between individuals from different backgrounds, creating stronger professional networks as well as social ones.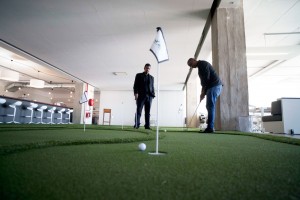 How will coworking in Africa benefit the greater community?
Keurston highlights in his presentation from Coworking Africa, the ways in which hubs, accelerators and coworking spaces can become destinations where the local and international community can connect and collaborate. Creating space for individuals will also inspire the community on the whole, and bring added value to local neighborhoods.
The introduction of coworking spaces in Africa considers the revitalization of spaces, creating links, not just between local coworkers, but also existing ones throughout the region. Ultimately, this network will serve as a tool used to establish partnerships with other entities, like universities, knowledge institutes, accelerators, incubators and property owners.
As the concept of open spaces, networks and working relationships becomes more widespread throughout Africa, it will continue to serve as a tool used to implement new social concepts within the developing professional landscape.