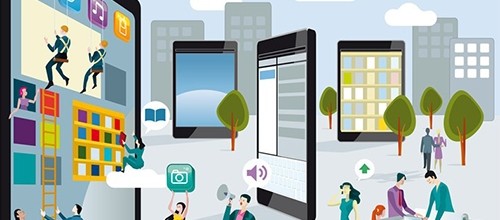 As coworking rapidly matures, space operators are no longer worrying as much about next month's rent or how to attract more members; they are now putting their focus on the bigger picture, such as potential partnerships and corporate collaborations.
At the recent Coworking Africa meetup in Cape Town, Lauren Wallett of Silicon Cape, a well-established community of techentrepreneurs, developers, creatives, angel investors, and VC's was one of the keynote speakers. She gave a presentation that looked at the bigger picture.
Titled and how we can further these relationships", the presentation highlighted some of the ways that coworking spaces can best work together, such as exchange programs, sharing resources and hosting co-events.
One of the main points was engagement and the importance cultivating a rich social network, both online and in your coworking space. Some of the ways that this can be achieved is to have an active blog/social media presence, which will act as a digital platform from which your members and potential members can stay connected, updated and informed.
Communication is also a key element of fostering success in the physical workplace and building trust through sharing and growing, collaboration can come as the next natural step. Regular meetups and community events that aim to share important resources help deepen personal and professional relationships.
In order to create strong partnerships, Silicon Cape gave an overview of the types of programs that can be implemented, such as meetups, blog accelerator programs, or even being the part of a bigger network like the Coworking Visa Map or the SA directory for coworking spaces, which was launched by Silicon Cape.