Coworking Europe is indeed, just around the corner.
For the 4th year the Coworking Europe conference takes a deep look at the developments of the burgeoning industry.
Having a look back at the topics of the past till now, we see a continuing growth of what is now undeniably an industry of onto itself. Although still young, many of the stakeholders involved are no longer new buds just peeking out of the ground, let's say the movement is in late-spring, and roots are growing deeper.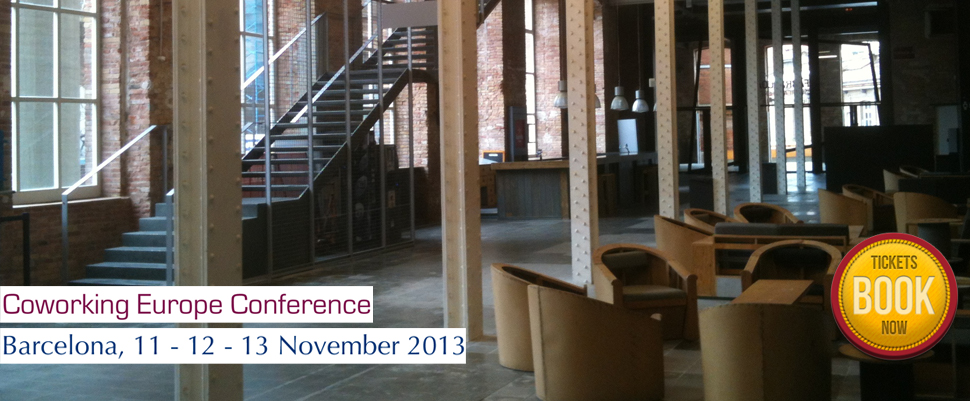 Here is a bit of a look of what is to come in mid-November.
The Seed :
Although there is always room for debate, and most people involved in coworking are always up for a debate – the term 'coworking' was coined in 2006 in San Francisco.
One of the reasons for debate is that coworking has seemed to pop up all around the world, a new species of work, that finds its identity with coworking after late nights of business planning and research online.
For a few years already, we have seen coworking on every continent but Antarctica. People who came together to work started a space, opened it up to others, communities formed, and the spaces found a global community online to connect with.
This year we will see where seeds are taking hold in, what for some are, unexpected territories, like Moscow.
The Seedlings :
Once the first buds come up, there is some care needed to ensure that they take root. Seasoned proprietors are, more often than not, eager to share best practices.
Knowing what is important to the coworker is important to be successful. We will look at values, member profiles, event, service quality : how to craft good coworking storytelling.
Find some new recipes for bringing in revenue.
Understanding how communities can be built and thrive is also a great basic to have in your pocket.
The StartUp Europe program and how it can support coworking
Fruits of Labor :
Many spaces which find success, find themselves with fruits that bear the seeds for new spaces. Although it is not for everyone to expand to bigger and multiple spaces, there is surely something to learn from these pioneers in the industry, and from their success.
Managing success : How to grow when you reach the limits of your coworking space
A Toronto based coworking space widening its footprint in its neighbourhood and fueling a flow of new initiatives in Ontario
The emergence of a coworking chain brand
Evolution :
Along the way there are those that do not make it, for one reason or another they are not able to last. The reasons are diverse. Luckily for this community, the predilection to share does not go away even in the face of failure. To look forward on the positive side of this we can all learn from the folks who will share the story of why their spaces failed.
What can we learn from coworking failures?
Can only big coworking spaces become profitable ?
Hybrids and Mutation :
Those who have an interest in coworking are often very innovative in their own ways of thinking and developing new projects, so why stop at coworking. Hybrids of different concepts are popping up and testing the ground. Additionally there are completely new stakeholders giving it a go. Organisms are constantly evolving, adapting, and changing, this is natural and healthy of course.
Makerspace, Fablabs, Hackerspaces and coworking spaces… : another face of the coworking growing success
Hybrid coworking : can business centers, incubators, flexible office providers become coworking space operators?
coworking + startup/innovation accelerator : a winning model of the 21st century industrial revolution?
The Swiss Railway company changes its innovation culture with a mixture of co-operation, co-innovation and coworking.
We are a traditional real estate operator and we have built up a successful coworking offering
The Forest :
In some areas coworking spaces are indeed an eco-system. Some cities host 100 or more spaces within their borders and many spaces are seeing how they can collaborate. As in a forest, the plants that grow within have an effect on the surrounding landscapes.
more than 100 coworking spaces in operation : what impact for the city inner dynamics
a large scale coworking Space reshaping downtown Chicago's economy 
Why is coworking becoming so important for city development?
Collaboration between coworking spaces : a cute illusion or the real next step?
The sky is the limit…or maybe not. The International Space Station already houses a shared work space for employees of different organizations. Maybe one day we will see coworking, or some evolved form of it, breathing life in to projects that are truly out of this world.
In the time of now, we will meet and discuss as a global community of over 50 speakers, representing a myriad of stakeholders, face to face with others from around the world. The above mentioned topics and sessions are just a taste of what's to come at the Coworking Europe conference, so come hungry.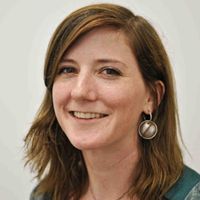 Julianne Becker has been writing about Coworking and Social Media for many years. She is known as one of the best expert on those topics. Julianne has been a key support of the Coworking Europe Conference since 2011.